How Can a Truck Accident Lawyer Help Me?
After a wreck, a truck accident attorney can be your best ally and advocate when it is time to move forward with a claim and seek the compensation you deserve. This is particularly true when you choose an experienced lawyer – like a truck accident attorney at Chandler McNulty LLP – to represent you. We are ready to help you recover from your truck accident. Call (713) 997-8310 for a free consultation.
Our lawyers are ready to provide you with extraordinary representation and personal service as we aggressively advocate your rights to compensation and justice. Whether you have been harmed by a negligent driver or a powerful corporation that has prioritized their profits over your safety, you can count on us to effectively represent you and fight to bring your case to the best possible outcome.
5 Crucial Ways an Attorney Can Help after an 18-Wheeler Accident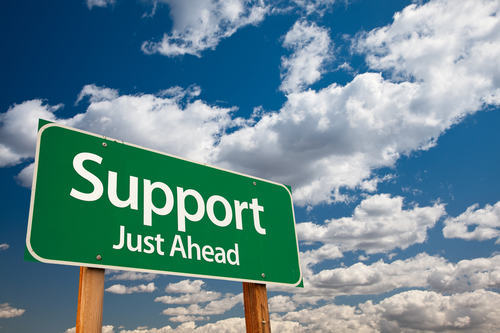 At Chandler McNulty LLP, we take pride in partnering with our clients and tailoring our legal services to fit their cases, needs and objectives. This means that each of our clients receives personalized representation.
In general, however, some of the ways that our attorneys can apply their experience and acumen to help truck accident victims include by:
Pinpointing all liable parties – We can determine whether a truck driver, a motor carrier and/or others are to blame for your crash. We can also explain, based on the liable parties, your legal options for seeking justice.
Managing case deadlines and court paperwork – We know how to manage all the administrative details necessary to filing your claim and bringing it to the best possible resolution. While you focus on getting treatment and healing, let us manage the deadlines, paperwork and other work required for your legal claim and financial recovery.
Identifying and compiling the essential evidence – We will gather all of the evidence needed to prove and bolster your claim. This may include (and may not be exclusive to):

Police reports and accident scene photos
Records from electronic onboard records (EOBRs), drivers' logs, motor carriers and/or others
Witnesses' statements
Doctors' reports, diagnostic test results and medical bills
Expert witness testimony (like from an accident reconstructionist)
Records associated with lost earnings.

Providing aggressive representation in and outside court – Whether your case involves dealing with insurance companies, going to mediation/arbitration or litigating your claim, our attorneys will vigorously protect your rights and interests – at every stage of your case, regardless of the legal setting.
Relentlessly fighting to secure the full amount of compensation deserved – We know that recoveries from truck wreck claims can be central to covering medical needs and restoring lives. That is why we tirelessly strive to hold all negligent parties accountable in order to maximize our clients' compensation.
Added Value from the Truck Accident Lawyers at Chandler McNulty LLP
Experience – We have a deep understanding of how truck accident cases work and how defendants in these claims can try to dodge liability. Our experience empowers us to challenge these defense tactics and successfully represent our clients in various types of truck wreck claims.
Honesty and respect – We will you keep informed, provide you with clear advice and honestly answer your questions. We want you to have all of the information you need to make the best decision for you at every point in your case.
Reliability and responsiveness – We are here for you, throughout your case. We want you to know that you can turn to us whenever you need answers and that you can count on us to be accessible, as well as responsive to your calls and emails.
Perseverance – We will work diligently to build you the strongest possible case, and we will not quit fighting for you until you obtain the financial recovery and justice you deserve.
When Your Claim, Recovery & Future Are on the Line, You Can Rely on a Truck Accident Attorney at Chandler McNulty LLP.
Contact Us
A truck accident attorney at Chandler McNulty LLP is ready to partner with you in the pursuit of recovery and justice. Call (713) 997-8310 or email our firm for a free consultation and important legal advice regarding your potential claim. Known for our superior service and record of success, we limit our caseload because we handle each case as if it were own. For us, this is not just business – it's personal. Let us explain more during a free, no obligations consultation.