Chandler McNulty LLP – Leading Personal Injury Attorneys Houston
Chandler McNulty LLP is a firm dedicated to personal service and superior results. Troy Chandler and Devin McNulty have tried cases all over the United States and taken on some of the most powerful corporations in the country. Their track record of hard fought victories have earned Troy and Devin a national reputation for going the extra mile and never giving up.
Troy and Devin help families during the most difficult times in their lives. Whether you have lost a loved one or have suffered devastating injuries because a corporation chose profits over safety, Troy and Devin will not quit until you have the accountability you deserve.
Injuries are not the only life-changing events that Chandler McNulty LLP clients face. When you face losing everything you have worked so hard for your entire life because an unscrupulous business feels they are above the law, Chandler McNulty will hold them to account. Troy and Devin know what it means to have everything on the line. These lawyers handle their clients' cases as if they were their own. It's not just business, it's personal for them.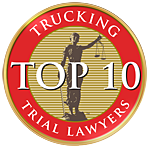 Troy was selected as a Texas Super Lawyer from 2005-16. Devin was selected as a Texas Super Lawyer in 2015, 2016, 2017. Super Lawyers is a Thompson Reuters service. Both Troy and Devin were selected by the National Trial Lawyers as a Top 100 Trial Lawyer. Rue Ratings Best Attorneys of America selected Devin for membership.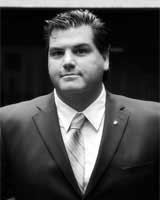 Troy's verdicts and settlements have helped countless families find the security they need at a time when they have never needed it more.This former Marine, father, and dedicated husband is most proud that his clients contact him years after their case is resolved just to stay in touch. "My clients become my family. When I was in the Marine Corps I learned that our true friends are those with whom we have suffer, cry or sweat. My clients and I forge that same bond and I am so proud that they consider me their friend, not just their lawyer." To learn more about Troy, click here.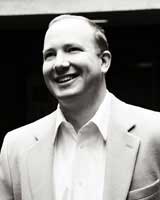 In Devin's legal career he has been a prosecutor, a defense attorney, a visiting law professor in a foreign country, a judge, and has been in private practice in two states. To learn more about Devin, click here.

"It is with great honor that I highly recommend Troy and Devin for anyone in need of legal assistance. I owe them both the greatest of gratitude for all they did for me. They treated me with the utmost dignity, respect, and compassion throughout my ordeal…I would hope that I never be in need of legal counsel again, but if I do, I feel extremely blessed in knowing that I would have them on my side."
"Dad didn't think of you as his attorneys, he looked at you as his friends."
"Thanks for your willingness to help. I also wanted to take just a minute to thank you again for handling my father's case. You always kept me informed of how things were moving and what I could expect. You did an excellent job for me and I do appreciate it. I would hope to never need your services again, but if for some reason I am faced with another situation like my Dad's, I will definitely be calling on you."