Truck Driver Negligence Lawyers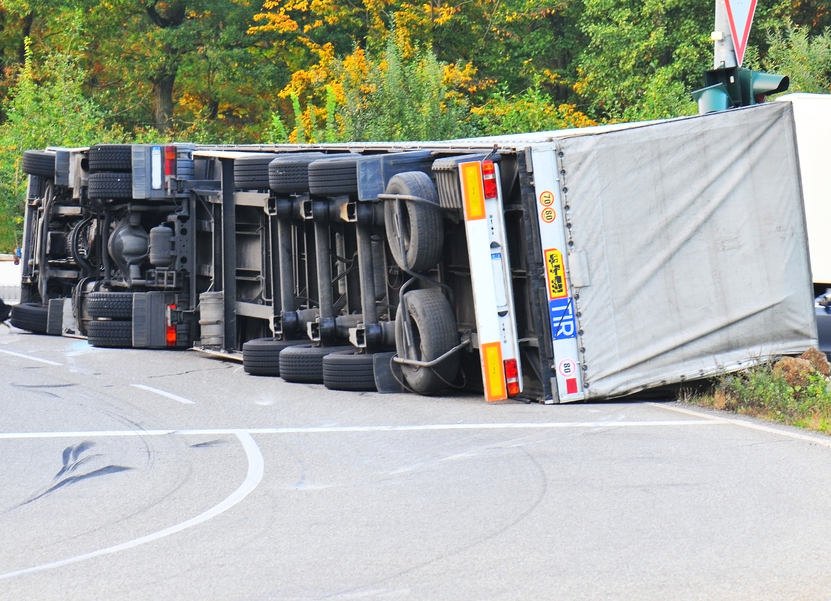 While many commercial truck drivers are responsible professionals, others may not be so careful, diligent, sober or safe behind the wheel. In fact, the errors or misbehaviors of truckers contribute to at least 33 percent of all deadly truck wrecks in the U.S.1
When any form of trucker negligence plays a role in causing an 18-wheeler accident, the negligent trucker (and possibly others) can be liable for compensating victims for their crash-related suffering, injuries and losses.
At Chandler McNulty LLP, our truck accident attorneys are dedicated to holding negligent truckers accountable for the harm they cause. Aggressive, experienced and relentless, we are ready to provide you with the highest quality representation and personal service as we strive to get you superior results and the compensation you deserve.
We understand what it means to have everything at stake. That is why we are committed to limiting our case load and handling each case as if it were our own. For us, this is not just business, it's personal. Let us use our experience and skills to help you recover from an 18-wheeler wreck. Contact us at (713) 997-8310 for a free consultation.
Common Forms of Trucker Negligence
Trucker negligence can be enacted in a variety of ways, with some of the most common forms including:2
Speeding – This is the single most common form of trucker negligence that causes crashes. When truckers exceed the posted speed limits or fail to slow down when adverse road or weather conditions arise, it can be far more challenging (if not impossible) for them to safely control, decelerate and stop the massive trucks they operate.
Distracted driving – Distraction and inattention is the second most common form of trucker negligence that contributes to wrecks. One of the main reasons why trucker distraction so often leads to accidents is that impairs perception and delays reaction times. It also causes a phenomenon known as inattention blindness, which can prevent truckers from seeing visual cues in the traffic environment despite looking directly at them.
Impaired driving – Including drowsy driving, drunk driving and drugged driving, impaired driving is the fifth most common form of trucker negligence that causes accidents. While random alcohol and drug testing for truckers, as well as hours-of-service (HOS) rules, are aimed at trying to prevent impaired truckers from driving, unrealistic delivery deadlines (and other factors) can give way to this dangerous and illegal practice.
Other traffic violations – Failing to comply with traffic signs or signals and failing to stay in the proper lane are the seventh and eighth most common forms of truck driver negligence that contribute to crashes. It is not uncommon for these types of traffic violations to be coupled with other forms of trucker negligence, such as distracted or impaired driving.
Trucking regulation violations – These violations can include anything from failing to properly secure a truck's load to overloading trucks and failing to inspect or maintain trucks. When these violations contribute to wrecks, the negligent trucker and possibly the motor carrier that employs him or her can be liable.
Factors that Can Increase the Risk of Trucker Negligence
Although negligence can intentionally or unintentionally come at the hands of any truck driver, typically, it is more likely to arise when factors like (but not exclusive to) the following are present:
Truck drivers lack the proper credentials and/or training.
Motor carriers fail to properly screen truckers, causing them to hire unqualified or reckless truck drivers.
Motor carriers create incentives for truckers to violate regulations, such as offering bonuses for meeting unrealistic delivery dates (thereby motivating truckers to violate HOS rules or other regulations).
Truckers and/or motor carriers are more focused on profits than safety and compliance.
Proving Trucker Negligence & Seeking Justice
Following an 18-wheeler accident, it can be difficult to know whether trucker negligence was involved. While an attorney at Chandler McNulty LLP can help you determine whether the negligence of a trucker (or another party) contributed to your crash, some evidence that can facilitate these determinations can include (and is not exclusive to):
Truckers' professional driving records (maintained by the U.S. Department of Transportation)
Truckers' driving logs
Records from electronic onboard recorders (EOBRs)
Accident scene photos and police reports
Witness statements
Motor carriers' records.
Contact our Truck Driver Negligence Attorneys
If you or a loved one has been hurt by a trucker's negligence, you can count on a truck accident lawyer at Chandler McNulty LLP to effectively advocate your rights to financial recovery and justice. Call (713) 997-8310 or email our firm for a free consultation and important legal advice regarding your potential claim.
At Chandler McNulty LLP, our attorneys have earned national recognition for our diligence, perseverance and record of success. Whether you have been harmed by a negligent trucker or a powerful corporation that has prioritized profits over safety, our lawyers will fight for you.
We will not quit until you secure the justice and compensation you deserve.
________________________________________________________________________________
According to the Federal Motor Carrier Safety Administration (FMCSA)
Also according to the latest statistics from the FMCSA (see Table 29)