What Should I Do If I'm in a Truck Accident?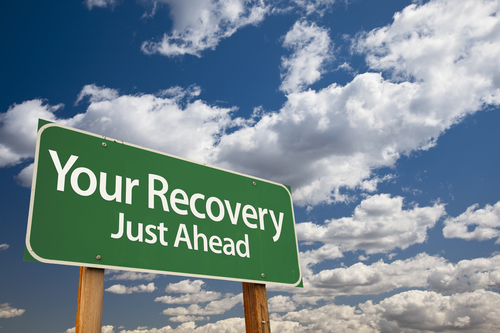 A truck accident can happen in the blink of an eye. As the dust settles, knowing what to do – and knowing what to avoid doing – can greatly impact the viability and outcome of a future truck wreck claim. To help truck accident victims protect their rights and interests, the following presents some important tips on what to and what not to do after a truck accident.
As soon as you are ready for advice regarding your potential claim, please don't hesitate to contact an experienced truck accident lawyer at Chandler McNulty LLP. We are ready to provide you with the answers, guidance and advocacy necessary to strengthen your claim and bring it to best possible resolution.
What to Do after a Truck Accident
Move to a safe place – Get to the shoulder, sidewalk or some other safe place, out of the path of traffic. If your vehicle needs to remain where the collision occurred (which is best for the police investigation), try to put hazard lights on, as well as flares or cones around your vehicle.
Call police – Call 9-1-1 immediately if anyone has been seriously injured in the wreck. If the crash is minor and no emergency medical care is needed, call the non-emergency Houston police line: (713) 884-3131. Other helpful numbers are located in the Houston police department (HPD) directory. If police respond to the scene, they can assist in helping the seriously injured and diverting traffic. They can also investigate the accident, meaning there will be an official police report for the wreck. These reports can contain essential information, evidence and fault findings, all of which can help victims' claims in the future. Here is where you can request a copy of an accident report from the HPD.
Get medical attention – If emergency medical technicians (EMTs) respond to the scene, let them check you out. Adrenaline and shock can mask the pain and other symptoms of serious injuries. The sooner you get checked out by a medical professional, the sooner the scope and severity of your injuries will be known.If EMTs do not respond to the scene, see your doctor as soon as possible after leaving the scene. Waiting to see a doctor can open up room to argue that you were not significantly injured in the crash or that your injuries were caused by an event after the wreck.
Take as many pictures as possible – Take photos of your vehicle, the truck and any other involved vehicles. Also, try to snap pictures of the entire accident scene, any surrounding road features involved in the collision and the road/weather conditions. These pictures can help verify your account of what happened. They can also be central to proving fault and liability for the crash.
Exchange driving & insurance information with the other motorist(s) – Names, contact information, driver's license numbers and vehicle license plate numbers should be exchanged with all involved motorists. Be sure to also collect information about insurance providers and policy numbers. If you are unable to collect any of this information, it can be available in the police report for the crash.
Collect witnesses' names & contact information – This information may also be available in the police report if you are unable to collect it at the accident scene (or if witnesses come forward after the crash).
Report the accident to your insurance provider – Only explain the facts of the crash, like where and when the accident occurred, whether police were called and whether you sought medical treatment. Be aware that the insurer may ask you to provide a recorded (or "official") statement. Avoid doing this if you are not ready to discuss the facts (and only the facts) of the crash.
What Not to Do after a Truck Accident
Do not admit fault – Avoid admitting any fault for the crash when speaking to the other motorists, witnesses, police and/or insurers. Even mistaken or unintentional admissions of fault can be used to derail, undercut or deny a future claim.
Do not apologize – While saying "sorry" may be motivated by a desire to be compassionate and sympathize with others involved in the wreck, an apology can be interpreted as admitting fault. So don't do it.
Do not make any promises – "I won't report this to my insurance company" or "Don't worry, I won't sue you" are examples of the types of promises that people can make after a crash. Avoid making any promises to anyone else involved in the wreck. These promises can come back to hurt a future claim.
Do not make any definitive statements about your potential injuries – Going along with not making any promises, do not say things like, "I'm not hurt" or "My injuries are only minor." While the nature of your injuries can take hours or days to develop, the statements you make immediately after the crash can be used to complicate or reduce a future claim.
Do not assume your insurer is looking out for you – Your insurer is not on your side after a crash. (S)he's out to protect the employer – the insurance company. This means that the insurer can be looking for ways to challenge, reduce or deny your claim. It also means that you should not trust your insurer to explain your rights, honor your policy or even process your claim fairly and legally.
Do not forget to contact a lawyer – An attorney will be on your side when it's time to seek compensation after a truck accident. With a lawyer in your corner, you can trust that you will have an experienced advocate looking out for you, explaining your options and fighting to favorably resolve your claim.
When You Need an Experienced, Dedicated Advocate on Your Side, Contact a Truck Accident Attorney at Chandler McNulty LLP
A truck accident attorney at Chandler McNulty LLP is ready to advocate your rights to financial recovery and justice if you have been hurt in any type of 18-wheeler wreck. Call (713) 997-8310 or email our firm for a free consultation and important legal advice regarding your potential claim.
At Chandler McNulty LLP, our lawyers are dedicated to providing each of our clients with extraordinary representation, personal service and superior results. Nationally recognized for our diligence, relentlessness and record of success, we will not quit until you secure the justice and compensation you deserve.