Who Can Be Liable for a Truck Accident?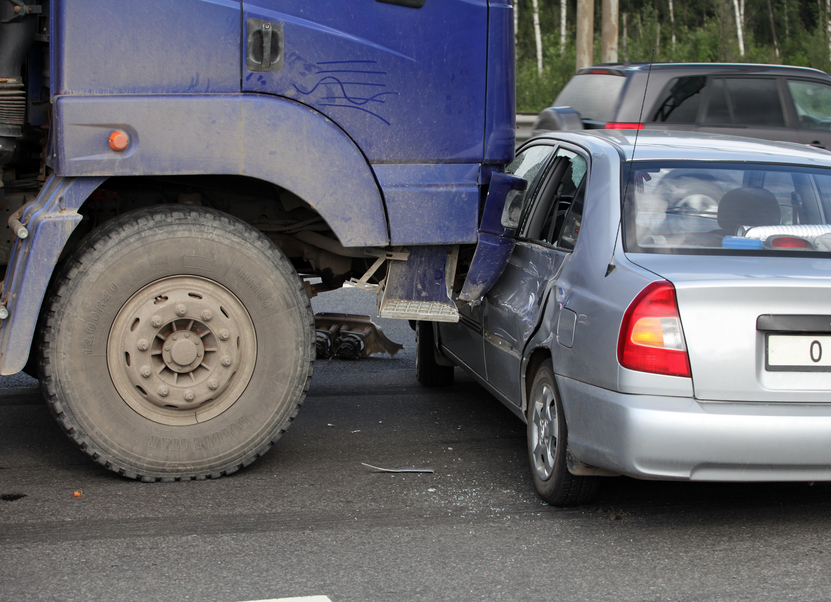 Liability for an 18-wheeler crash will lie with those at fault for causing the accident. In some cases, multiple parties – possibly including some not present when the collision occurred – can be at fault for a single trucking accident.
The truck accident lawyers at Chandler McNulty LLP are highly skilled at determining the causes of and liability for truck wrecks. Nationally renowned for our diligence and record of success, we are ready to aggressively represent you while fighting to bring your truck accident case to the best possible outcome. We will not quit until you secure the justice and compensation you deserve.
You can count on our attorneys to hold all negligent parties accountable so you are able to obtain the full amount of compensation you deserve for your suffering, injuries and losses. Although compensation cannot reverse the devastation caused by a severe wreck, it can help you pick up the pieces and focus on rebuilding your life. Find out who may be liable for your truck accident. Call (713) 997-8310 or email Chandler McNulty LLP for a free consultation.
Truck Driver Liability
Truckers can be liable when their mistakes, misbehavior, or illegal actions contribute to accidents. Some examples of negligent actions that result in trucker liability for wrecks include:
Motor Carrier Liability
Motor carriers can also be responsible for compensating truck accident victims when negligence like (but not limited to) the following was involved in an 18-wheeler wreck:
Putting unqualified or dangerous truckers on the road – This can result from trucking companies failing to screen drivers when hiring them, failing to provide the necessary training (initial and ongoing) and failing to conduct alcohol or drug testing (random testing, as well as testing after certain incidents).
Putting unsafe trucks on the road – This can occur when companies fail to inspect, maintain and/or repair trucks (per federal law). This can also stem from overloading trucks and failing to ensure loads are properly secure.
Creating incentives for truckers to violate the law – Motor carriers can also be liable for wrecks when their policies or schedules encourage trucker negligence and/or increase the risk of accidents. A common example of this is when trucking companies hinge bonuses on meeting unrealistic schedules (which can motivate drivers to cut corners and violate the law).
Other Parties Potentially Liable for 18-Wheeler Wrecks
Along with truck drivers and trucking companies, other parties can be negligent and, in doing so, play a role in causing accidents. Examples of these other parties include (and are not necessarily exclusive to) negligent:
Passenger vehicle drivers who, for instance, drive while impaired or fail to abide by traffic laws
Vehicle makers and/or equipment manufacturers when they put dangerous vehicles on the road or faulty equipment on commercial trucks
Repair shops and/or technicians when they fail to properly fix damaged, worn down or recalled equipment
Shippers or brokers when they hire truckers or trucking companies that have a history of causing accidents and/or violating traffic laws or federal trucking regulations.
Contact an Experienced Truck Accident Attorney at Chandler McNulty LLP
Dedicated and relentless, our lawyers know what it means to have everything on the line. That is why we are fully committed to providing each of our clients with extraordinary representation, personal service and superior results. Let us put our experience, perseverance and skills to work helping you obtain the compensation and justice you deserve. If you or someone you love has been hurt in any type of truck crash, contact a truck accident attorney at Chandler McNulty LLP by calling (713) 997-8310 or emailing our firm for a free consultation.